Websites are a Waste of Money! We hear this from many business owners and not just in Melbourne. Further questioning however, usually elicits the experiences which underpin this belief:
"I paid a fortune for a website but it doesn't appear anywhere in the search engines";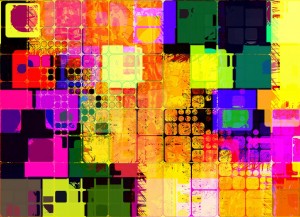 "My website was on the front page of Google but then disappeared";
"My website looks dreadful on my daughter's iPad/iPhone";
"I haven't made a single sale from our website – if you don't count my Mum buying something to make sure it was all working…"
It's experiences like these that have made business websites a 'grudge' purchase. Business Owners agree to engage a web designer to build a site without engaging in the process. What seems to be missing from the sales and purchase discussions is the fact that a website is a living and breathing thing.
A website is not something you build and then leave. You can do that, but it could be likened to having a beautiful brochure printed, then putting it away in the cupboard under the stairs.
If you are not going to maintain your website, keep the content updated and fresh, update the look and feel on a regular basis and, nowadays, join in the conversations that are relevant to your goods or services which are going on over at the various social media sites, then you may be right: business websites are a waste of money.
So, when you commission a new website to be built or an existing site to be revamped, make sure you factor into your budget the cost of maintaining that site. I don't mean hosting – that's another ongoing cost. I mean tending to the actual website:
– Ensuring all software is regularly updated – hackers will quickly identify and exploit vulnerabilities in outdated code.
– Taking regular backups and storing them separately from your website files.
– Regularly update content – usually involves doing some market research to see what is currently trending in your market.
– Scanning and monitoring your site for malware.
– Attending to the database housekeeping (if your site is built on any of the popular CMSs).
– House-keeping of client comments and responding where appropriate.
– Checking for broken links and fix them.
– Analysing analytics reports so you know how to improve your content in the next cycle of updates.
– Doing all the things the search engines expect you to do (currently) if they are to list you on their front pages.
Responsive Website Design – The Only Way to Go

In our increasingly mobile world, a wholly responsive website is essential to business success. Your clients need to be able to access your company's information, products, and services wherever and whenever they want. With an Apps & Sites' responsive web designs, your website can adapt to whichever device your customer uses, be it PC, laptop, tablet, or smartphone.
Next step:
The process of acquiring a fresh, modern, effective and responsive website is simple:
Fill in our website evaluation questionnaire;
We will take it from there.